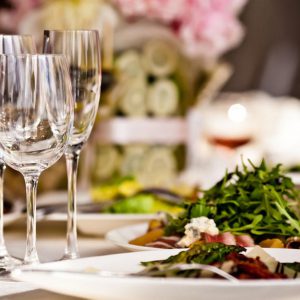 Kuwait City, Kuwait; March 06, 2017: Kharafi Global, a leading developer and operator of multiple food outlets throughout Kuwait and the GCC, has deployed communications solutions from Avaya to deliver superior customer experiences, increase staff productivity and support business growth.
Founded in 1996, Kharafi Global owns and operates food service businesses in Kuwait, Bahrain, Saudi Arabia, Qatar and Dubai including Nino, Johnny Rockets, Leila Min Libnan, Bredz Factory, Posh cafe, Figs and Baker & Spice. With future expansion planned for Jordan, Lebanon and Oman. Kharafi Global wanted to unify communications, making it easier for customers to engage with different outlets and allowing staff to operate more efficiently.
Middle East Telecommunications Company (METCO), one of the leading regional ICT integrators, Avaya's Diamond Partner, helped Kharafi Global to digitally transform its operations, in a turnkey project that included supply, installation, testing, acceptance and support services. Avaya's customer and team engagement solutions help Kharafi Global automate, anticipate and accelerate customer interactions, helping to increase customer lifetime value and revenue, while real-time customer service monitoring enhances quality of service and agent efficiency.
The solution combines historic as well as real-time contextual customer information to help improve the quality of interactions, optimize agent utilization and productivity, and enhance supervisor performance with complete visibility over agent interactions and customer feedback. Additionally, business analytics captures data and intelligence and addresses staff resourcing requirements in advance.
QUOTES
Maher Megaly, CALL CENTRE Operation Manager,Kharafi Global, said: "With our range of brands and geographical presence, we required a solution to centralise our communications and ensure that our customers have a consistently positive and seamless interaction experience with all of our brands, whether in restaurants or when they contact us. METCO partnered with us to understand our requirements and deliver the right Avaya solution that created the best mix of streamlined communications and business efficiency. Avaya's technology also delivers the solutions over a virtualized environment, helping to reduce costs drastically compared with traditional PABX hardware boxes. We believe that this scalable solution will serve our immediate plans as well as our future growth and expansion."
Faten Halabi, Regional Sales Leader for Bahrain, Iraq, Kuwait and Pakistan, Avaya, said: "Businesses need to keep up with their tech-savvy customers and deliver a consistent and seamless experience, often across channels that customers prefer. Our Contact Centre Select solution is uniquely designed to create an ideal environment that addresses two key business concerns – customer experience satisfaction and employee productivity. We are confident that our solution, delivered effectively by METCO, will prove to be a major competitive differentiator for Kharafi Global."
Krikor Tutunjian, General Manager, METCO said: "We are excited to be working with Kharafi Global, supporting their vision of a leading food service company in GCC. The deployment will enable them to increase efficiency of call taker, gain flexibility for the business, and improve agent productivity with the use of the Avaya team engagement solution portfolio. Our Avaya experts have provided a complete project, helping Kharafi Global to drive improvements to the customer experience."